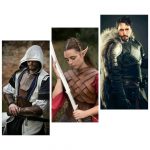 what is Arrr Fantasy?
Arrr Fantasy is a company founded from the passion for costumes in the LARP, Cosplay and Reacment scene, and in the meantime we have also expanded into Theater, television and film.
once arrrfantsy started giving sword fighting workshops and demonstrations as well as some leather processing.
Today things are very different learning processing is our main focus nowadays,
and what to imagine? we literally make almost everything, from belt, shoulder bags and repair of leather items in general to corsets, sword scabbards and complete armor. if you have an idea for a leather item or costume, chances are that you have come to the right place. we make almost everything and one thing is sure you will get a unique product.
to ensure that we have a costume for everyone, we supplement our range with products from other brands such as epic armory and Wyvren craft.
our sword fighting demonstrations have grown into full-blown knight shows.
in which an exciting story is told about a group of knights with spectacular combat geographies.
a true pleasure for all ages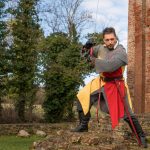 over time ArrrFantasy has grown a lot and every year we attend more and bigger events.
in addition, we have also become a learning place for people who are looking for an internship for their training, something that we are very proud of!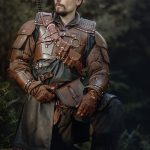 wat is Arrr Fantasy?
Arrr Fantasy is een bedrijf opgericht uit de passie voor costuums in de LARP, Cosplay en Reacment scene, en onder tusen zijn we ook uitgebreid naar Theater, televise en film.
ooit is arrrfantsy begone met het geven van zwaardvecht workshops en demonstraties en daarnaast wat leerbewerking.
tegenwordig zijn de dingen heel anders leerbewerking is tegenwordig onze hoofd focus,
en wat u zich daarbij moet voor stellen? we maken leterlijk bijna alles, broekriem,schouder tassen en reparatie van lederen artiekelen in het algemeen tot korsetten, zwaardschedens en completen harnassen. heeft u een idee voor een lederartiekel of kostuum de kans is groot dat u bij ons aan het goede aderes bent. wij maken zo goed als alles en een ding is zekker u krijgt zeker een unic produckt.
om te zorgen dat we voor iedereen een kostuum hebben vullen we ons assortiment aan met producten van andere merken zo als epic armory en Wyvren craft.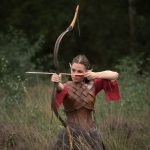 onze zwaardvecht demonstraties zijn uitgegroeid tot voledigen riddershows.
waarbij een spanend verhaal verteld wordt over een groep ridders met spectaculaieren gevechts geografienen.
een waarlijk genot voor alle leeftijden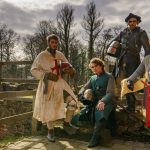 in de loop der tijd is ArrrFantasy erg gegroeid en we staan elk jaar op meer en groteren evenementen.
daarnaast zijn we ook een leer plek geworden voor mensen die een stage plek zoeken voor hun opleiding iets waar wij erg trots op zijn!